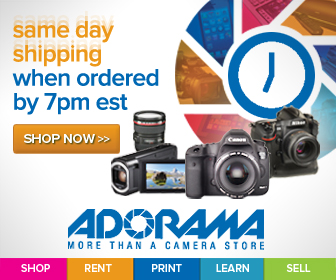 This Omega B-22 is Mason Resnick's most favorite enlarger, which he literally grew up with and still owns!
About Silver - The New Home for B&W Photographers
Welcome to Silver, the new go-to site for anyone interested in the art and techniques of black-and-white photography. While this site was launched in early 2016, its legacy goes back to 1995 when its predecessor, Black & White World, was one of the earliest web sites devoted to B&W photography.
Founded, written and produced by New Jersey-based freelance photographer Mason Resnick, Silver is here to help you learn the techniques to be a successful (however you define success) B&W photographer, whether you shoot film or digital. We will inspire you with profiles and portfolios by interesting photographers. And, we have our official Facebook page, where you can share your B&W photos with fellow shooters and fans.

Learn more about Silver here.
Be sure to join our mailing list and we'll deliver new site content to your inbox!
Copyright Notice

All images displayed in Black-And-White-Photogs.com (AKA "Silver") are copyrighted to those credited and may not be reproduced without that individual's consent.

Contact
You are welcome to contact Mason Resnick, editor and publisher, at masonresnick@gmail.com.
Submissions
I'm always looking out for both articles and photographers to feature.
If you are a photographer who is interested in being featured, feel free to send a link to images you've posted online and if I like what I see, I'll ask for more.
If you are a writer with an article idea, pitch it to me! (Note that as of now I'm running this site solo, self-funded, on a short shoe-string budget. I can't pay, but I can give you exposure and a notch on your resume.) Email Mason Resnick at masonresnick(at)gmail.com.

Who is this Resnick guy, anyway?

Mason Resnick is a photo industry veteran photographer, writer and editor whose career spans more than three decades. He worked for Modern Photography in the 80s, and was the managing editor of Popular Photography from 2000-2005. In between he worked for a variety of photo trade publications, and after learning HTML in 1995, was hired by B&H Photo Video as that company's first webmaster. Having successfully convinced management to throw all its resources into online marketing, he moved on to a series of startups, and spent 10 years as the Editor of the Adorama Learning Center. For over 30 years he processed and printed his own B&W film, and although he has embraced the digital world, he still loves the smell of Fixer in the morning. He currently runs a freelance photography business in New Jersey, spends too much time on Facebook, and runs this site.
Join our Email List
We'll let you know about exciting new content!